The Competent Designated Master Electrician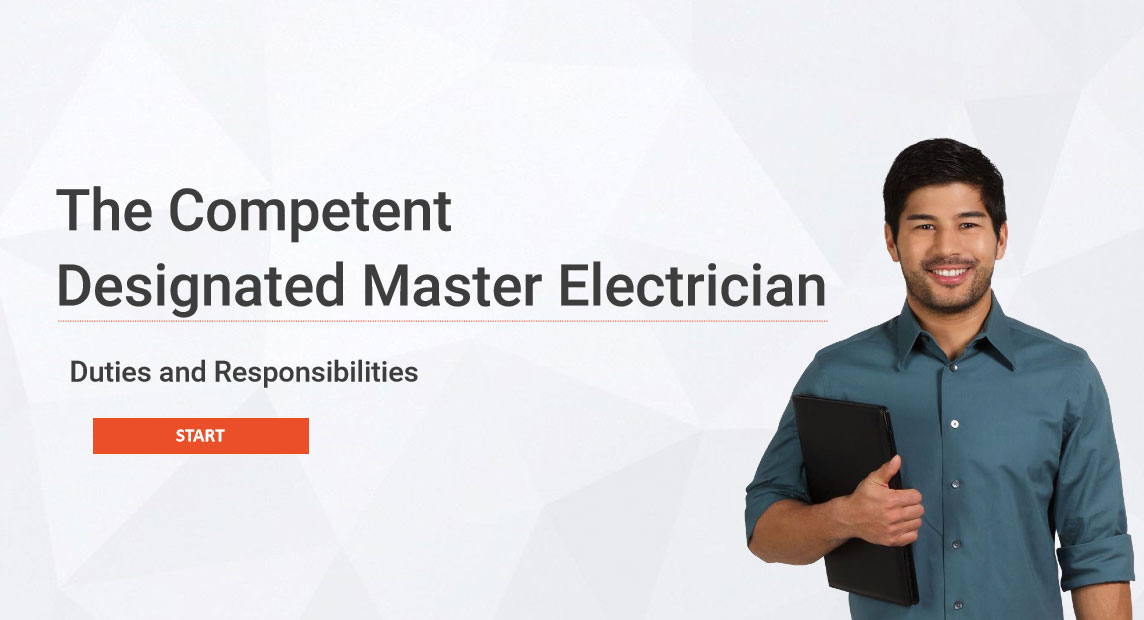 About the Module
Designated Master Electricians (DMEs) play a crucial role in ensuring the safety and compliance of Licensed Electrical Contractor (LEC) businesses. Each DME is responsible for planning and supervising electrical work carried out on behalf of the LEC.
To assist DMEs and LECs in navigating their duties and responsibilities, the Electrical Safety Authority (ESA) has created The Competent Designated Master Electrician module. This 25-minute module presents various scenarios that illustrate real-life situations where DMEs must make decisions to remain compliant with Ontario Regulation 570/05: Licensing of Electrical Contractors and Master Electricians, the Ontario Electrical Safety Code, consumer protection legislation, health and safety laws, employment standards laws, and business practices.
Both DMEs and LECs are partners in safety and are encouraged to review the module to gain a better understanding of ethical, safety, and compliance issues that may arise in managing an electrical business.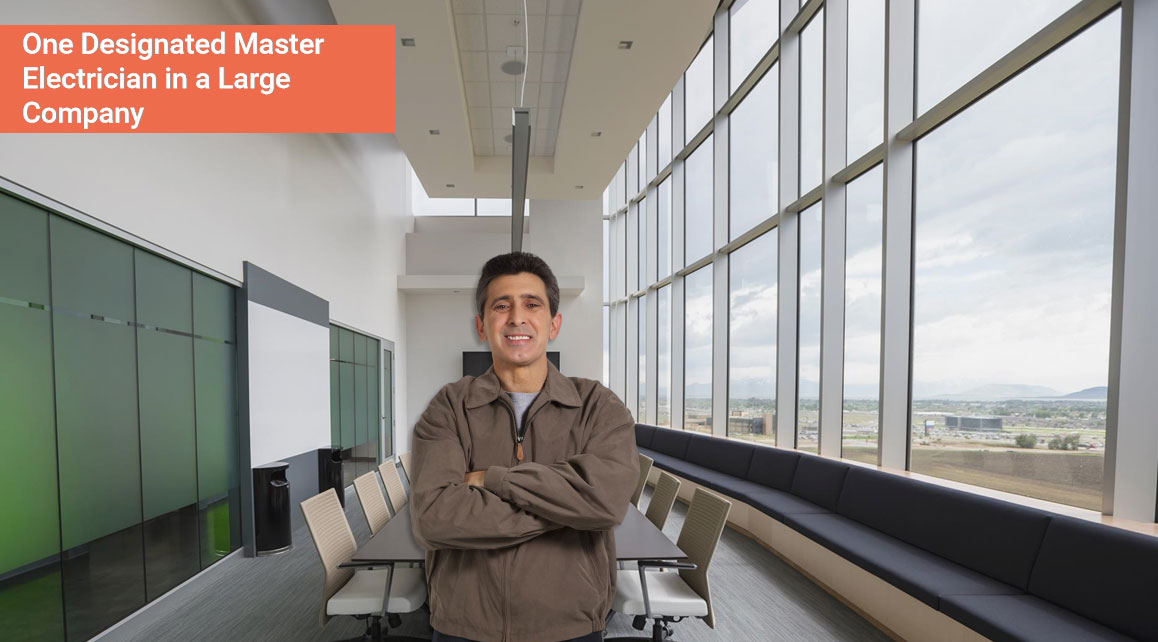 Learning Objectives
By the end of this module, DMEs and LECs will be able to recognize the responsibilities of Designated Master Electricians, specifically in the following areas:
DME Oversight
License Holder Standards of Conduct
Prohibitions for DMEs
To receive a Certificate of Completion, you must achieve a minimum passing score of 80%.
DMEs or LECs who are required to complete the module must present an electronic copy of the Certificate of Completion as directed in the compliance document issued by ESA.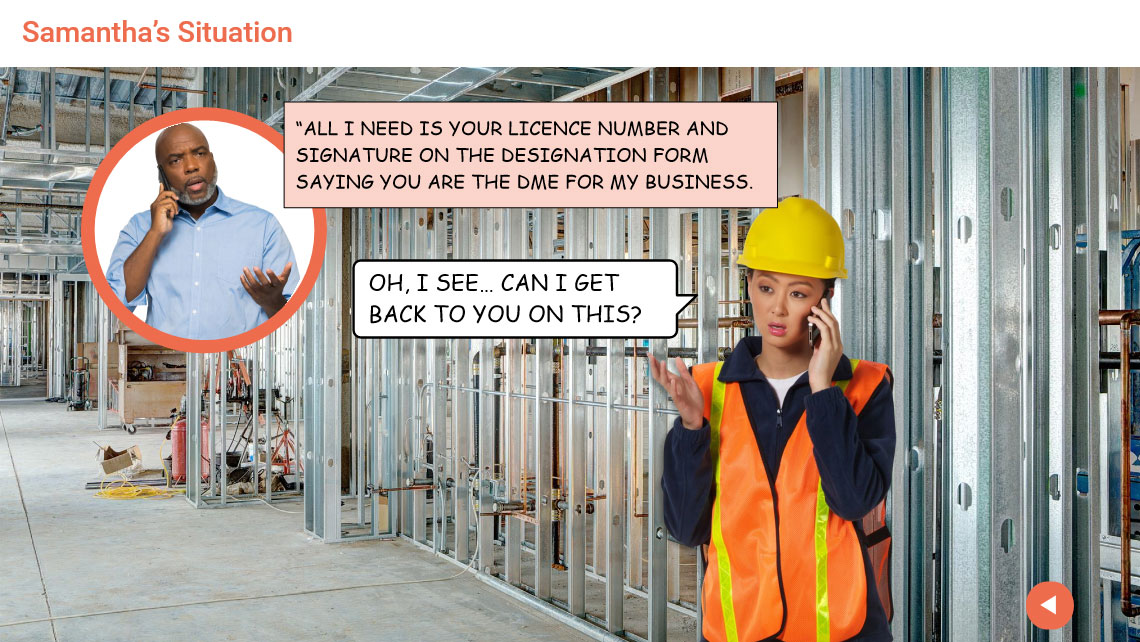 Accessing the Module
To maximize your learning experience, please take note of the following:
Ensure that the sound/volume is turned up on your device, as the module contains audio.
Once you launch the module, do not refresh or navigate away from the Internet browser page, or you will have to restart from the beginning.
Ready to access The Competent Designated Master Electrician?
Access The Competent Designated Master Electrician module here.
Learner Support
If you have questions or comments about The Competent Designated Master Electrician module, please email licensingmatters@electricalsafety.on.ca.